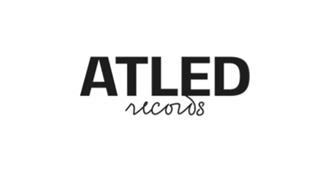 DELTA GOODREM REVEALS STUNNING VIDEO FOR NEW SINGLE,
BACK TO YOUR HEART
SINGLE BACK TO YOUR HEART OUT NOW
UK/EUROPEAN TOUR KICKS OFF ON AUGUST 22, FOLLOWED BY SOLD OUT INNOCENT EYES 20TH ANNIVERSARY TOUR IN SEPTEMBER & OCTOBER
Delta Goodrem has today unveiled the feel-good video for new single, the uplifting pop track, Back To Your Heart.
Back To Your Heart is the first song from her upcoming 7th studio album. This new era is inspired by late 80s and early 90s, with the aesthetic of the video embracing the style of those decades
Shot in London at Heaven Nightclub, the video culminates with Delta reuniting with fans for an epic but intimate performance of the song. In creating this video, Delta surprised a group of her UK fans by inviting them to a last minute secret event. The footage captures the first time that the fans had ever heard the song, before it was released and without knowing anything about it prior to the event!
Delta wanted to film this music video and capture the love and friendship of Back To Your Heart in a place that meant something to her. She shared many memories over the years, performing at Heaven night club each time she visited the UK. In planning the video she asked her friend Jeremy Joseph if she could film it in his venue. Located under the arches at Charring Cross, the club has played a central role and had a major influence in the development of London's LGBTQ+ scene for over 40 years and is home to long-running night G-A-Y.
Back To Your Heart was written and produced by Delta, Matthew Copley and John Shanks, it is the first release on Delta's label, ATLED Records.
Delta is set to embark on her Hearts on the Run UK/European Tour through August and September, playing O2 Shepherd's Bush Empire in London, O2 Ritz in Manchester, The Academy Dublin, Metropol Berlin, and many more, before returning home to play the sold-out Innocent Eyes 20th Anniversary Tour across Australia. For all dates please see HERE.
Video credits
Director: Marla Altschuler 
Featured band: Matthew Copley, Tom Garnett, Andy Banjanin
Production Company: Atled Productions and Really Bright Media  
Executive Producer: Delta Goodrem, Andy Banjanin
Editor: Kinga Nowicka 
Cinematographer: Ciaron Craig
1st AD: Sam Watson
Delta and the team would especially like to thank Jeremy Joseph, G-A-Y, the Heaven Night Club team, the production crew, fans and friends who made this video possible.
Website  | Facebook  | Instagram  | Tik Tok  | Twitter |  YouTube