TARRYN STOKES IS CROWNED WINNER OF THE VOICE 2023
AND RELEASES THE COMPLETE COLLECTION
Tarryn Stokes, Melbourne's powerhouse singer and former backing vocalist, has been crowned The Voice Season 12 winner, taking home a recording contract with Universal Music Australia and $100,000 in prize money after the Australian public voted her as the standout favourite for 2023.
Tarryn's world-class voice combined with a passion to encourage and inspire others captivated the superstar coaches Jason Derulo, Jessica Mauboy, Guy Sebastian, and Rita Ora who was the first to acknowledge Tarryn's mind-blowing vocal ability during her first performance on the show.
For the second year running, Winning Coach, Rita Ora said, "Tarryn is one of the best singers I have ever heard, not only in Australia but the world. It is a dream seeing you flourish after everything you have sacrificed."
On winning the coveted title, Tarryn said: "It feels amazing, going from The Blinds to being in the Grand Finale and somehow believing that I can do this, it's just thanks to Rita for believing in me."
Throughout the night, the mother of two, delivered awe-inspiring performances including the showcase of her winning single 'Nobody' and a show-stopping moment with Rita Ora when the pair took to the stage and performed Tina Turner's iconic hit, 'Simply the Best'.
Says Tarryn about her original single: "Nobody is more than just a breakup song, to me it is about breaking up with the things or people in your life that are no longer good for you.  Listening to your inner voice and being confident when speaking out, singing out. I hope it resonates and encourages everyone who listens."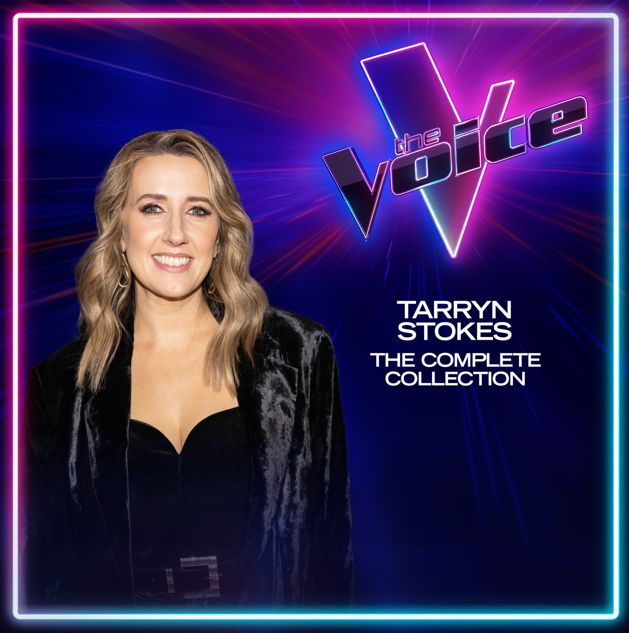 The Complete Collection from Tarryn Stokes is available now!
Stream or Download HERE
Fellow Grand Finalists Charlie Pittman, Ezra Williams and Ethan Beckton also ignited the stage with captivating performances, and each have released their own complete collections.
All the highlights of Season 12 of The Voice can be streamed on the official playlist on Apple Music and Spotify HERE