JESS HITCHCOCK
NEW ALBUM UNBREAKABLE OUT NOW
LISTEN HERE
WATCH VIDEO FOR NEW SINGLE UNBREAKABLE HERE
Singer-songwriter Jess Hitchcock releases her new album Unbreakable today – encouraging others to persevere and overcome the challenges of their youth. Jess serenades us with an achingly beautiful reminder that we can find power in ourselves to become UNBREAKABLE.
Unbreakable features an array of stunning material that has adorned playlists across the year – first single, I Don't Have The Heart – described by Music Feeds as "an arena sized pop ballad" – On My Own, and the Nash Chambers produced, country tinged Homeward Bound.
The video of title-track and new single, Unbreakable, is co-directed by Jess Hitchcock herself along with Siân Darling (Courtney Barnett, Paul Kelly, Alice Skye, Electric Fields). View HERE.
Jess says, "Unbreakable is a love letter to my younger self and to all the young women I work with. It's about not letting the traumas of your youth define who you become, and that through good work and good times, you can find healing and purpose."
"I know it wasn't right but it made me strong/ And somehow I found my voice so I could sing this song/ I am unbreakable…" – 'Unbreakable', this album's closing title track, is dedicated to Piper, Jess Hitchcock's dear friend who lost her brother Abraham to suicide during lockdown.
Unbreakable, the album, is the follow-up to Jess's debut Bloodline set (2019), which was inspired by her family origins from Saibai Island, in the Torres Strait, and Papua New Guinea.
Of her typical songwriting process, Jess explains, "Lyrics really are the essence of my songwriting. It's all about storytelling, for me, and that's why I write music. I'll sit down at the piano, play a couple of chords and find a melody and a story all in the same breath, basically. I let the music lead me; I just want every instrument to support the story and also my voice."
And if her flawless pipes sound familiar, that'll be because Jess has worked alongside some of Australia's most celebrated recording artists including Tina Arena, Lisa Mitchell, Kate Miller-Heidke, Paul Kelly and the late Archie Roach throughout the course of her impressive career to date.
The only song on Unbreakable not penned by Jess is lead single 'I Don't Have The Heart' – a haunting, piano-driven track featuring pizzicato strings and drums like a fluctuating heartbeat – which was written by Tina Arena, Vanessa Corish and Paul Begaud.
"Tina thought it might suit my voice," Jess recalls of being offered this song, "and I felt it also suited a mood I wanted to connect with: having the courage to disappoint someone. Falling out of love with someone isn't a choice, but it forces one to be made."
'On My Own' – the second single, described by Jess as "a fun pop take on a heavy subject" – is about finding the strength to walk away from a toxic relationship while quashing the fear of being alone.
"I wrote a lot of this album on piano, so it's quite piano-heavy, but the next single, 'Homeward Bound', was written on guitar one afternoon," Jess details. "It's very much a country song about returning to a place that was ruined by an ex-lover and reclaiming that space."
'Homeward Bound' was produced by Nash Chambers, and although Jess worked with several producers on Unbreakable – Eskimo Joe's Joel Quartermain ('I Don't Have The Heart'), brothers Andy and Thom Mak ('On My Own' plus more) and Tony Buchen (who also contributed "gorgeous string arrangements") – the record is, unquestionably, a seamless listening experience.
Unbreakable's penultimate track, 'Baden's Song', is a tribute to her brother: a professional dancer, formerly a member of Bangarra Dance Theatre. Jess also performed as part of Bangarra's collaboration with Sydney Theatre Company, Wudjang: Not The Past (2022), and feels very privileged to have played an integral role in developing many new First Nations works in recent years.
"I never saw representation on stage when I was younger, in any form," Jess explains, "so I want to be that representation on main stages for young artists. And until there's First Nations people just littering all the main stages of Australia, I'll keep doing this so that I can be that person people see and aspire to be. I also want people to realise that they don't have to be stuck in one genre.
"When I'm in my fifties, I hope there's a First Nations artist in their thirties who looked at me and went, 'I wanna do what Jess is doing'."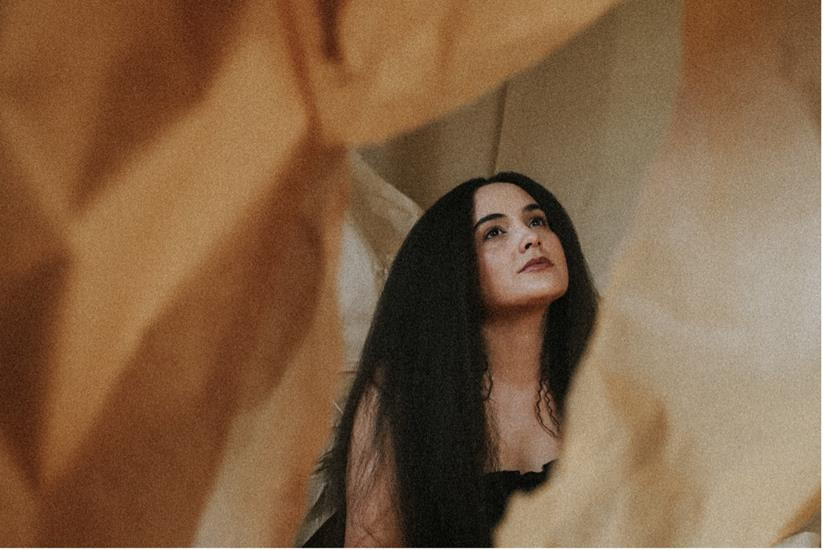 If you've attended a Paul Kelly gig of late, Jess's backing vocals would've undoubtedly grabbed your attention; particularly her standing ovation-worthy star turn on 'Every Day My Mother's Voice'. "He allows me to have that moment at every show," Jess marvels. "It's so rare that you find artists who are willing to share their spotlight with you, which is exactly what Kate and Paul have done for me over the last few years. I'm so incredibly grateful for that."
Pure and unembellished, a voice like Jess's needs no adornment. "Being a musician and telling my stories through song is at the core of who I am and is my gift to give the world," she says. And with the release of Unbreakable, Jess has never been more ready to step into the solo spotlight.
Jess will also take part in One Song on July 5 and 6, an evening of powerful song and sublime storytelling, celebrating the enormous legacy of Gunditjmara (Kirrae Whurrong/Djab Wurrung), Bundjalung Senior Elder, song man and storyteller, Archie Roach AC AM, as part of the MSO's NAIDOC Week program.
Catch Jess Hitchcock live on the following dates:
June 30 – Album Launch, Readings, Carlton, VIC – 6PM
July 5 and 6 – One Song, Hamer Hall, Melbourne, VIC – Hamer Hall – tickets HERE
July 29 – The Sound Doctor, Anglesea Memorial Hall, Anglesea, VIC – tickets HERE
August – Garma Festival, Northern Territory HERE
September – joining Paul Kelly at Brisbane Festival for 'Time'
UNBREAKABLE TRACKLISTING
Days Are Long
Soak To My Bones
On My Own
Basement
Not A Warzone
Homeward Bound
I Don't Have the Heart
Will Not Let Them Win
Baden's Song
Connect with Jess Hitchcock