JUST FRIENDS RELEASE FEEL GOOD SUMMER SING-ALONG
BETTER 2 BE AROUND
NEW ALBUM GUSHER
DUE OUT SEPTEMBER 1
Rising California funk rock band JUST FRIENDS has just dropped the feel good track of the summer, Better 2 Be Around. Featured on the group's highly anticipated fourth full-length album, Gusher, that's out September 1st from Pure Noise Records, Better 2 Be Around is a pure mood booster that basks in chill summer time vibes. 
Commenting on the new single, JUST FRIENDS say: "Better 2 Be Around started from a guitar loop that Yanko wrote at our old practice space one day. A few of us went to grab bagels and when we got back, J Crumb had recorded a bunch of vocal ideas over the melody. One of those vocals went "better to be around" with a country twang.It's easy to find yourself disconnected and floating in limbo after days and days on the road. Sometimes we're on autopilot, we shoot from the hip and end up hurting other peoples' feelings when we never mean to. How do you become better to be around when you're feeling down? This song is meant to uplift the heavy heart."
Watch the video for Better 2 Be Around here:
Melding elements of power-pop, punk, funk and hip-hop, Gusher is a laid back, confectious party record bursting memorable anthems like Life I'm Living In and Better 2 Be Around.
REAL FRIENDS will hit the road in North America this September and October with Bearings, Youth Fountain and Young Culture.
Stream Better 2 Be Around here.
Pre-order and pre-save Gusher here.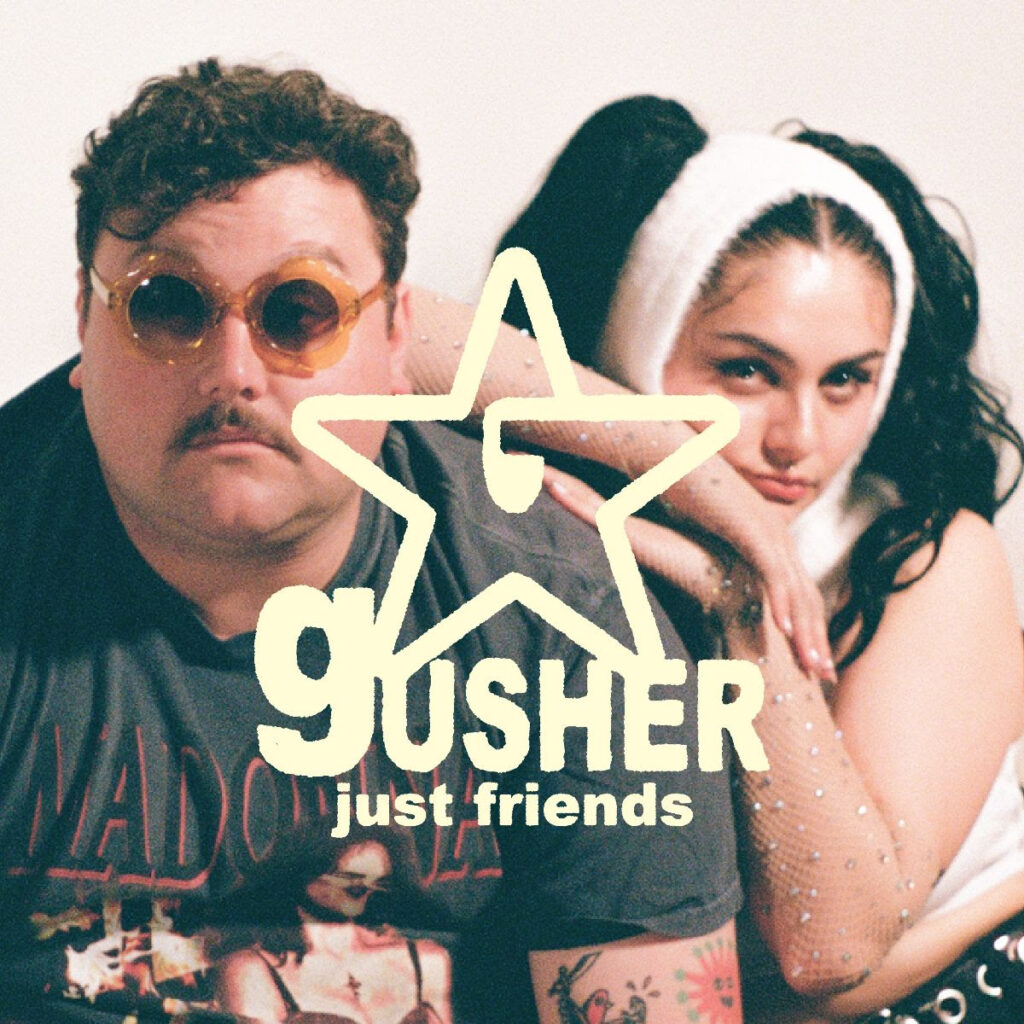 GUSHER TRACK LISTING:
01. Zaza In The Sun 🙂
02. Life I'm Living In
03. Brain Hurt Bad
04. Better 2 Be Around
05. Love Bug
06. 5th Dimension
07. Circle Pit of Love
08. Clown on You
09. Cream & Sugar
10. 1-800-Sexy
11. Jump
12. I Miss You, Bitch
13. U & Me