Lenny Kravitz returns with a brand new single and NSFW music video entitled "TK421."
Directed by acclaimed video director Tanu Muino. It heralds his 12th full-length offering, first release in five years, and first-ever double LP, Blue Electric Light, arriving on March 15, 2024 (Roxie Records/BMG).

The video made its worldwide debut via YouTube and global broadcast premiere today on MTV's global network of channels, and the track premiered nationally across iHeart Radio stations.
Listen here
https://lennykravitz.lnk.to/TK421
Watch the video here
Right out of the gate, Kravitz packs a punch on "TK421." Ecstatic funk guitars, robotic analog synths, weezy talkbox, a dancefloor beat, a fiery saxophone solo, and a clever nod to both Boogie Nights and Star Wars power up this fast-paced rock 'n' roll romp. However, the music video only amplifies the song's free spirit, and you'll see Kravitz like you've never seen him. It's unnecessary to say more, since everything is on-screen.
Timeless. Explosive. Romantic. Inspiring. How else to characterize Blue Electric Light, Lenny Kravitz's 12th studio album? Kravitz wrote and recorded the album in his studio in the Bahamas and his mastery of deep-soul rock 'n roll is once again established here. As a relentless creative force—musician, writer, producer, actor, author, designer—he continues to be a global dynamic presence throughout music, art and culture. Blue Electric Light is an impassioned suite of songs, that broadens this distinction and is the latest contribution of a man whose music—not to mention his singular style—continues to inspire millions the world over. On the album, Kravitz's talents as a writer, producer and multi-instrumentalist resonate as he wrote and played most of the instruments himself, with longtime guitarist Craig Ross. Ultimately, he crafted 12 tracks that are reflective of his legacy as a genre-breaking trailblazer, yet also firmly entrenched in the energy of the 21st century and beyond.

This luminous world of Blue Electric Light will unfold as he uncovers more from the album in the near future.
Stay tuned for more from Lenny Kravitz.
For now, get down to "TK421."
Pre Orders for Blue Electric Light are available here
https://lennykravitz.lnk.to/BlueElectricLight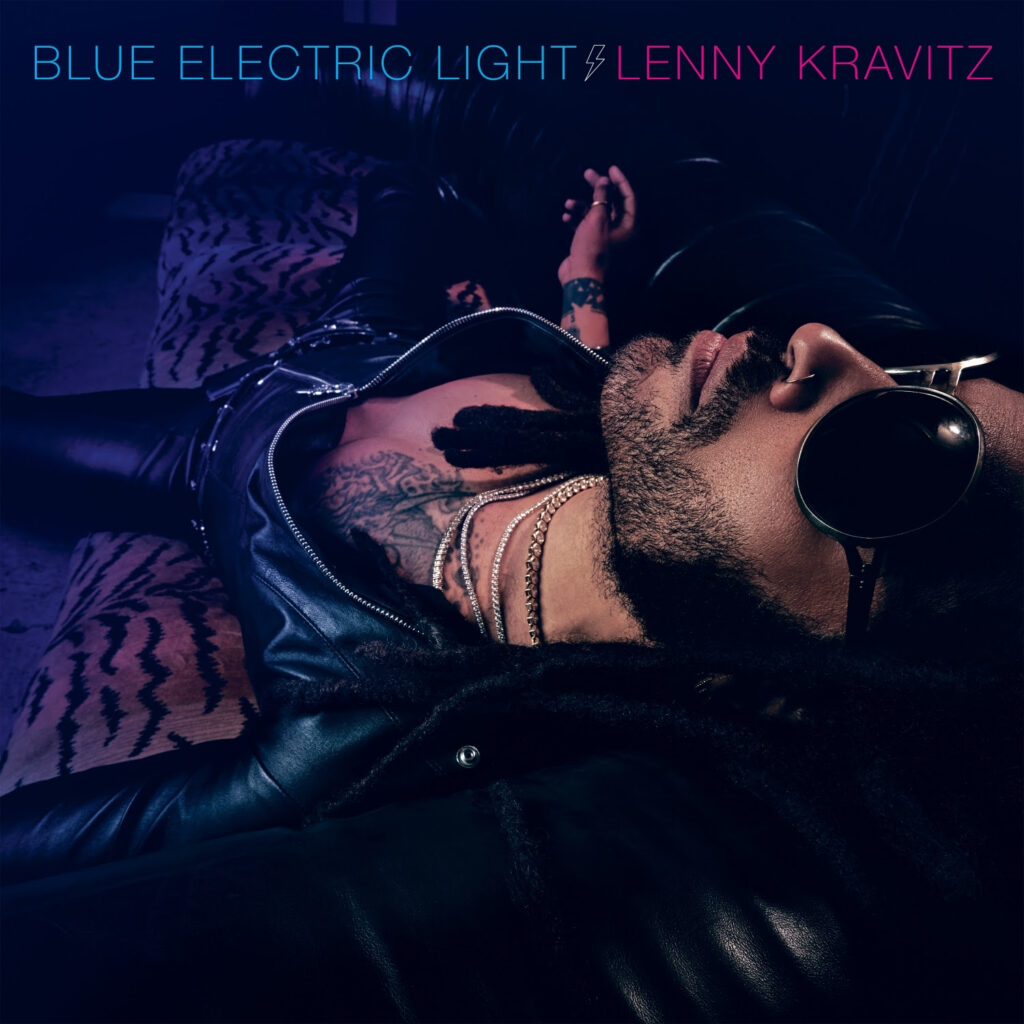 ABOUT LENNY KRAVITZ
Regarded as one of the preeminent rock musicians of our time, Lenny Kravitz has transcended genre, style, race, and class over the course of a three decade-plus musical career. Reveling in the soul, rock, and funk influences the sixties and seventies, the writer, producer and multi-instrumentalist has won four consecutive Grammy® Awards as well as setting the record for the most wins in the "Best Male Rock Vocal Performance" category. In addition to his eleven studio albums, which have sold 40 million worldwide, this multidimensional artist has segued into film, appearing as Cinna in the box-office hits, The Hunger Games and The Hunger Games: Catching Fire. Kravitz can also be seen in the critically-acclaimed films Precious and The Butler. His creative firm Kravitz Design Inc. touts an impressive portfolio of noteworthy ventures, including hotel properties, condominium projects, private residences, and high-end legendary brands like Rolex, Leica and Dom Perignon. In 2022, he launched his own ultra-premium spirits brand, Nocheluna Sotol—a distillate from Chihuahua, Mexico derived from the sotol plant. He was also recognized by the CFDA in 2022 with their "Fashion Icon Award" for his role as not only one of rock's most esteemed musicians, but also a major fashion influence. Kravitz is also the author of Flash, a book which showcases unique rock photography. His recent memoir, Let Love Rule, landed on The New York Times' Best Sellers List. Lenny released his eleventh full-length album, Raise Vibration, in 2018. He currently serves as the brand ambassador and global face for YSL Beauty's Y cologne. Most recently, he was selected as a 2023 Hollywood Walk of Fame inductee.