SIM ANNOUNCE NEW FORTHCOMING ALBUM PLAYDEAD OUT SEPTEMBER 27

UNLEASH NEW SINGLE RED STREAM THE TRACK HERE | WATCH THE TRAILER HERE

THEME SONG FOR NEW SEASON OF NETFLIX ANIME SERIES KENGAN ASHURA
SiM fans, rejoice! The genre-blending Japanese metal, punk, and reggae powerhouse have today announced their forthcoming new album PLAYDEAD, out on September 27 via UNFD. In celebration of the news, the heavy reggae punks have shared their new track RED taken from the upcoming full-length which is also the theme song for the new season of the Netflix anime series Kengan Ashura.
Speaking about the nu-metal influences of RED, vocalist MAH shared: "We aimed at creating sounds that reflect the deep respect we have for the heavy music from the early 2000s, like Limp Bizkit and Korn. The main distortion guitar for the backing is an arrangement of the rhythm from Evanescence's Going Under". The song embodies the history of rock music that's ingrained in our flesh and blood, our DNA."
Watch the Netflix Anime Series Kengan Ashura Teaser Trailer featuring SiM's single RED here:
When asked about the inspiration behind the song's lyrics, MAH commented: "The theme of the lyrics is "The Meaninglessness of Division"… We all have different cultures, speak different languages, have different physical attributes, etc. These are facts. But at the end of the day when you cut through the skin, what flows out is the same. Bright red blood. And yet regardless of being in close proximity of one another, the same country, the same city, the same school, even the same class, we as humans try to "divide". Groups are formed for foolish reasons, like favorite TV programs or celebrities that they dislike, and try to expose the "traitors". Sadly, this can occur amongst music fans too. Fans watching the same band at the same live venue may say "I don't like the person next to me" and start instigating mindless discussions on social media. It's a total waste of time. As artists, this is the very thing we despise the most. We want everyone to view us as their friends and family."

Prior to today, SiM's smash-hit singles The Rumbling and Under The Tree were featured on the massively popular Japanese anime series Attack On Titan, which together have clocked up a colossal 161 million streams and counting across DSPs and over 53 million views on YouTube.

After an incredible reception at this year's Download Festival, as well as at their headlining performance at the 2022 Crunchyroll Expo and sold-out headlining shows at London's O2 Islington and Los Angeles' Echoplex, SiM fans will have their chance to see the band hit the stage on the Jackpot Juicer North American Tour with Dance Gavin Dance, Rain City Drive, and Within Destruction. The quartet will also be performing at Louder Than Life Festival and Swanfest later this year.

RED – OUT NOW
https://sim.lnk.to/PlayDead

PLAYDEAD – OUT WEDNESDAY 27 SEPTEMBER
https://sim.lnk.to/PlayDead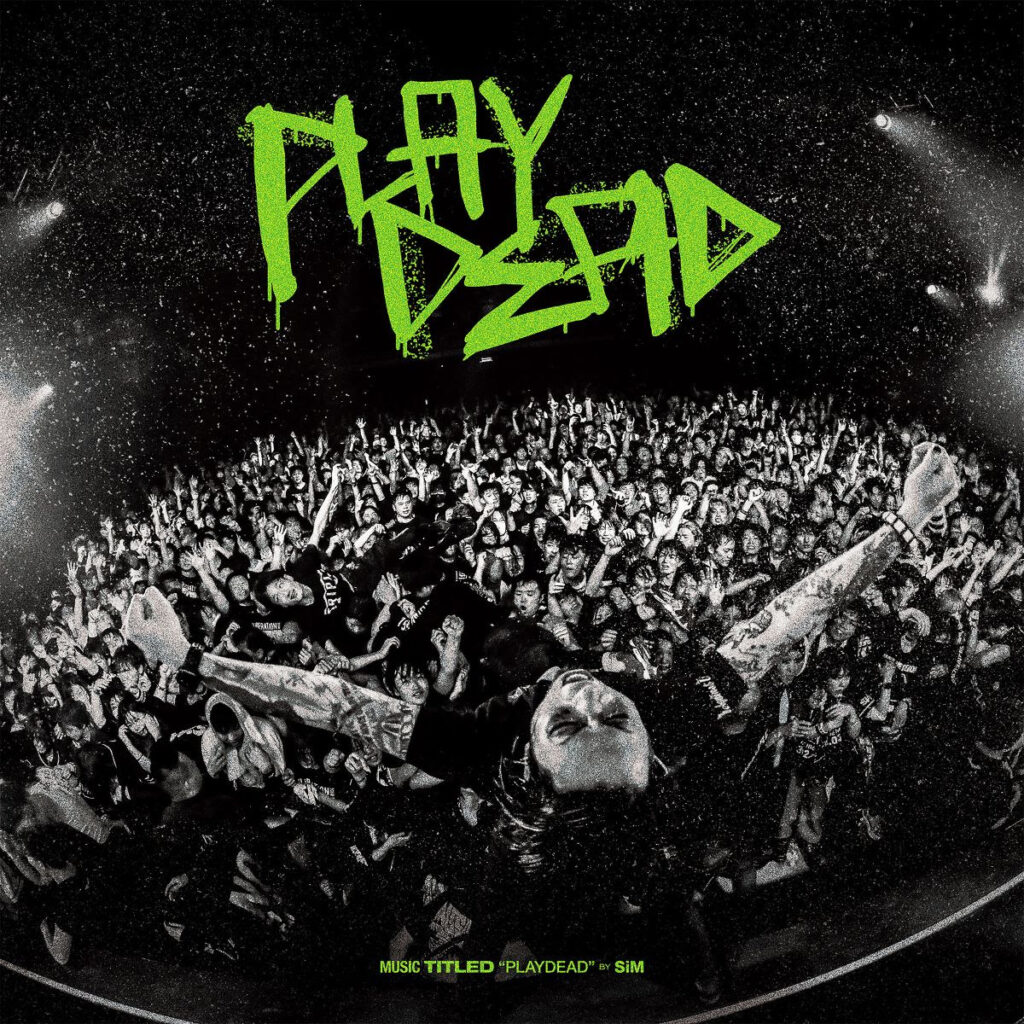 PLAYDEAD TRACK LISTING:
01. PLAYDEAD
02. RED
03. HiDE and SEEK
04. SWEET DREAMS
05. Die Alone
06. TOO LATE
07. KiSS OF DEATH
08. Sad Song
09. BBT
10. DO THE DANCE
11. Not So Weak
12. UNDER THE TREE (Full Length Ver.)
13. The Rumbling (Orchestra Ver.)