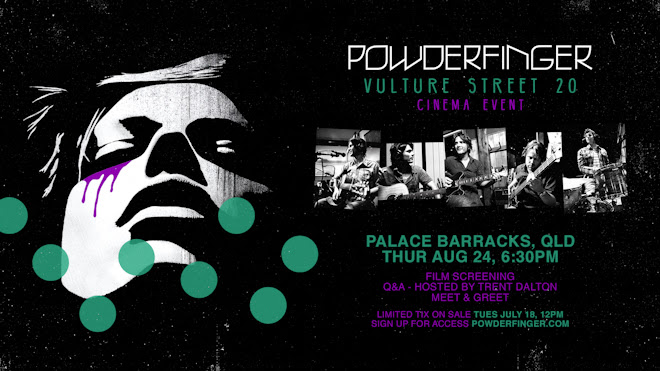 July 2023 marks the 20th anniversary of Powderfinger's iconic 5th album Vulture Street.
To celebrate the occasion, and for one night only, fans can join the band live in-person at Palace Barracks Cinema (Brisbane, QLD) on Thursday August 24th at 6:30pm.
Last week, the band also announced that the ARIA award-winning album is arriving on vinyl for the first time on a deluxe 3LP and standard 1LP, as well as a deluxe 3CD and digital versions. Fans can pre-order the album here.
On the night, fans will experience 'These Days (Live in Concert)' on the big screen in full cinema mode – a concert film originally recorded during the Live on Vulture Street Tour in 2004 and produced for DVD – and long out of print.
Powderfinger will then be joined by acclaimed author Trent Dalton for a short Q&A, and will conclude the night with a meet & greet and photo opportunity with fans.
On Sale Tuesday July 18th, 12pm
Tickets Are Extremely Limited
Fans need to sign up for access via powderfinger.com
Date: Thursday August 24th, 6:30pm
Where: Palace Barracks Cinemas, Brisbane, QLD