WITH HONOR
RELEASE NEW SINGLE OPEN HANDS

TAKEN FROM NEW ALBUM BOUNDLESS OUT SEPTEMBER 8
VIA PURE NOISE RECORDS
Connecticut hardcore band WITH HONOR have released new single Open Hands. The single is taken off the band's upcoming album Boundless, out on September 8 via Pure Noise Records.
Singer Todd Mackey spoke about the new single saying "Open Hands aims to open space for the embrace of the new self every day – encouraging us to let go of the past, forgive ourselves, open our hands, and lift new names."
Listen to Open Hands here:
The band recently announced the release of new album Boundless. Hot on the heels of the remastered release of their classic first LP Heart Means Everything in 2022 on Pure Noise, this is their first new music since the 2005 album This Is Our Revenge.
They've pulled it off perfectly. In fact, if you didn't know better, the twelve songs on Boundless could easily have been made right after that last record—they contain, incredibly, that same fiery passion and youthful energy that defined With Honor back when they first started.  
Recorded at Silver Bullet Studios in Burlington, CT, run by longtime friend of the band and producer Greg Thomas (END, Misery Signals, Shai Hulud, The Risk Taken) and Chris Teti (The World Is A Beautiful Place And I Am No Longer Afraid To Die), Boundless captures the unbridled energy of the band's live performance. Focusing on themes of nature, self-healing, and inner peace, the album also tackles the socio-economic issues of poverty, gun-violence, and patriarchy. The twelve tracks might sound like one frenzied burst of energy, but the writing process was more considered—With Honor wanted it to sound organic and natural in other words, true to who both who they are and who they were—rather than forced and contrived.
"We named the record after it was all done," Mackey says. "The whole idea that there's no limit just resonates all the way through this record. There's a lot of observing nature healing itself and then believing in that for yourself—and as a result you're kind of unlimited in that way. And so having the title Boundless just felt the way we wanted it to feel, which, in so many ways, is what this record is all about."
Pre-order Boundless here.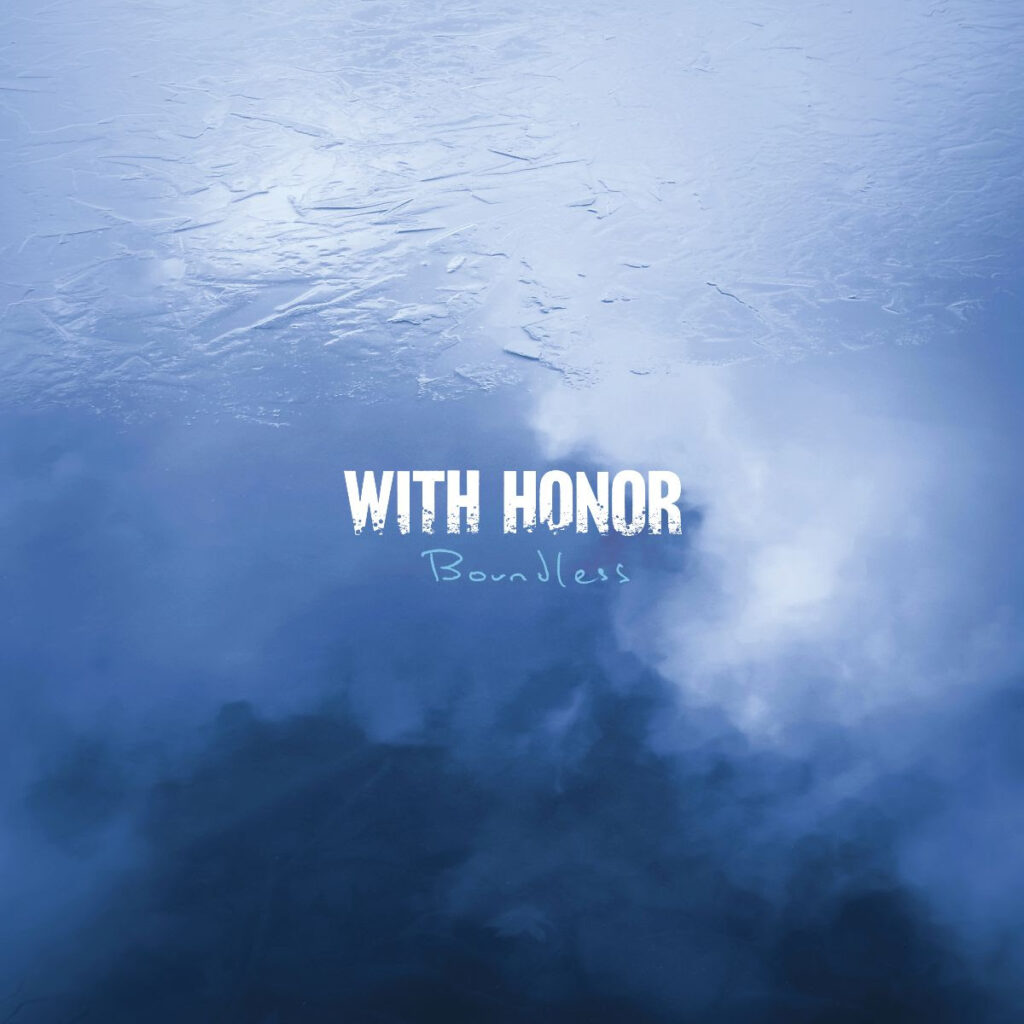 BOUNDLESS TRACK LISTING:
01. My Anchor
02. Trees
03. The Weight
04. Open Hands
05. Nonviolent Redemption
06. Both/And
07. To The Mourning
08. Sovereignty Of Soul
09. No Escape
10. Rank & File
11. Love Is All
12. Grown Up & Gone