DORO Releases new single ´Living After Midnight´ featuring Rob Halford New album CONQUERESS – FOREVER STRONG AND PROUD out on October 27th
DORO´s new masterpiece – Conqueress – Forever Strong and Proud – will be released worldwide on October 27th via Nuclear Blast.
For this special anniversary album, celebrating her 40th year in music, it would be unthinkable not having some guests of honour involved. So, the Metal God himself, Rob Halford of Judas Priest personally did DORO the honour of recording the immortal Judas Priest classic 'Living After Midnight' as a duet with her.
Rob Halford is one of DORO's all-time favourite vocalists, so this moment finally fulfils a dream that Doro has had since her very first tour with Judas Priest in 1986.
DORO and Rob Halford have breathed new life into this timeless classic, paying tribute to the roots of heavy metal.
DORO comments:"Judas Priest and Rob Halford have always been one of my biggest inspirations and continue to be my heroes. It was so great working with Rob. 'Living After Midnight' has always been one of my favourite songs and I'm so proud of our duet!"

Stream the song on all platforms: https://doro.bfan.link/living-after-midnight
Watch the lyric video here: https://youtu.be/TeupJhvHanA
Pre-save the album here: https://doro.bfan.link/conqueress
Local Pre-order to follow
DORO Pesch stands as one of the greatest success stories in rock history.
In 1983, 19-year-old Dorothee Pesch from Düsseldorf set out to conquer the rock world. Today, 40 years later, with over 10 million studio albums sold and countless awards under her belt, DORO has been the undisputed Queen of Metal for decades. With over 3,500 concerts played in more than 60 countries around the world, she has earned herself an outstandingly powerful and enthusiastic fan base!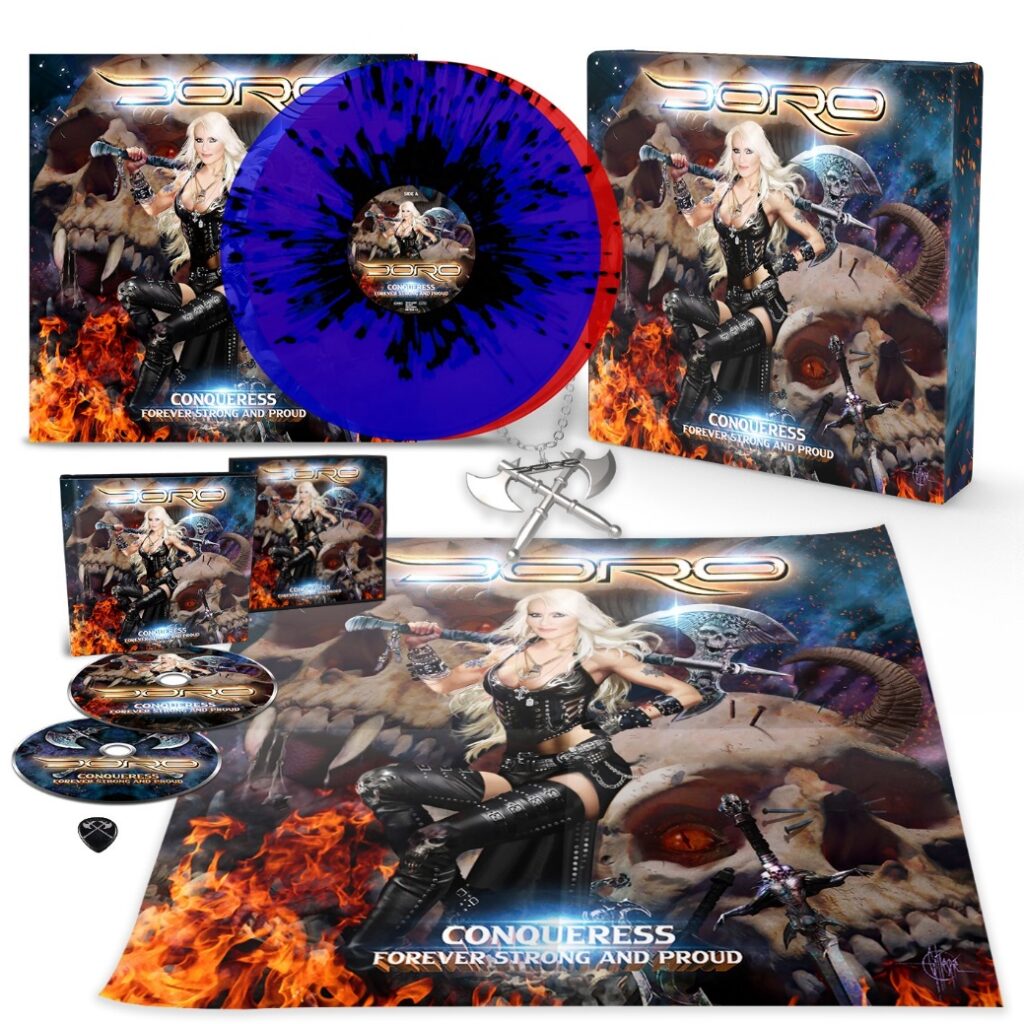 Follow DORO on social media:
www.doro.us
www.doromusic.com
www.instagram.com/dorometalqueen
www.facebook.com/DoroPeschOfficial
www.patreon.com/doropesch
www.tiktok.com/@doropeschofficial
www.twitter.com/DoroOfficial